Google Earth
Find out your route to school!
Click Here

St Mary's Church

This is St Mary's Church - take a look!

Fun Days!
St Mary's had a fundraising day to raise money for our school netball team.
We had face painting,a cake stall,sponsered shootout and a match between children and the staff, which ended in a 4-1 win to the children.
It was great fun and we raised £111.
Well done everyone for supporting and participating.

Look who's visited our site!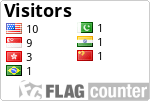 St Mary The Virgin C.W Primary
OUR MISSION STATEMENT


"LEARNING AND PRAYING TOGETHER, BEING KIND, HELPFUL AND HARDWORKING"

In St Mary the Virgin Church in Wales Primary School we aim to:



Provide a happy, secure and inclusive Christian environment where we care for others as we would have others care for us
Set the highest standards for learning and teaching, where everyone strives to be the best that they can be
Ensure that children's well being is priority and that everyone is a valued member of our school family
Develop and maintain positive working relationships with all members of the wider school community,

The children, parents, Governors and staff have agreed that the following values are the most important at St. Mary's.



Appreciation, Quality, Unity, Friendship, Love, Happiness, Perseverance, Trust, Respect, Honesty, Tolerance, Hope





St Mary the Virgin Primary School is an exciting, dynamic multi ethnic school which celebrates the cultural diversity of the Butetown Community. It is a Voluntary Aided Church of Wales Primary school including a Nursery, with a school roll of approximately 185 pupils aged from three to eleven. We also have a Flying Start 'Fun Start' pre-school Nursery from children aged 2-3 years.
Pupils come from a variety of ethnic backgrounds including Afro Caribbean, Somali, Yemeni, and Saudi Arabian.

At St Mary's we aim to provide a happy, secure and inclusive Christian environment where we care for others as we would have others care for us. We value the unique contribution of all members of the school community and celebrate achievement for all. We provide a stimulating and enriching curriculum relevant to the needs of each learner, enabling them to reach their full potential and become life long learners.
Announcements
Christmas Fayre
Posted by: webmaster on 12/16/2013 02:01
Thank you to everybody for all your help and support at the Fayre on Friday. We raised a magnificent £436.52.
Well done, everybody - thank you!
Report to parents
Posted by: webmaster on 07/15/2013 04:02
The annual report to parents is now available. Please take a look at all the fantastic things that the children have achieved this year.
School Inspection Reports
Posted by: webmaster on 01/18/2013 05:49
You can find the full reports on the left hand side on the School Inspection Reports page.
It's Good to be Green!



At St Mary's we reward positive behaviour by our new behaviour system Good to be Green. We want to recognise the majority of children who are consistently following our 'Good to be Green' rules. There are two ways in which this happens:
weekly reward stickers
half termly certificates presented in good book assembly

So let's remember IT's GOOD TO BE GREEN!!!!!

Research Group


The pupil research group decides on aspects of our school.

Last year the group looked at playground behaviour and at the end of the project, we had new playground rules.

This year we're looking at an aspect of learning in school.
Eco Schools

Hello!
We are the Eco-Committee 2012 - 2013.
Our aim is to make St Mary's school a better eco-friendly place! This term, we have been focusing on saving water and energy throughout the school.
Meet the Governors!

Meet our school governors!


Whole School

Click on the picture above to see the exciting things we have been doing as a whole school.
Foundation Phase

Come and explore the Foundation Phase Curriculum with us! We have all been so busy this year!
Key Stage 2
Class 3 entered the Royal Horticultural show with their very impressive wheelbarrow.

Fun Start
Places available for children aged between 2-3 years of age. Please contact your Health Visitor for details.